The Lac captain Erjon Vuçaj joined the team yesterday in Struga, Macedonia. The player did not go as in Kukes or in Tetovo, Struga but by joining his team. Players have highly appreciated its reunification, because of course he is a leader both within and outside the field. The player is back to give the team a hand in the European Cups.
It will then be set for the future, whether to stay in or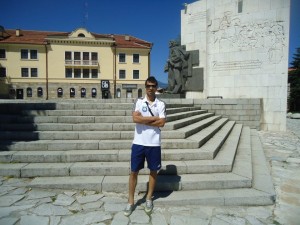 lac will leave abroad. However, in addition to Vuçaj Lac team is united defender Arjan Sheta. Former Kastriot player has joined the team as the team has urgent need of a quarterback and sells was an emergency solution. Of course, the transfer window is still open and executives can make another blow to reinforce the team.
Friendly – Laci held yesterday the first friendly on Macedonian soil. The team has developed a friendly test that has triumphed 4-2. This is the first friendly meeting Stavri Nica control his family. For Bianconeri scored Nimani, Veliaj Troplini and Vuçaj.